Brokk's new platform for connected demolition robots
By Andy BrownFebruary 15, 2021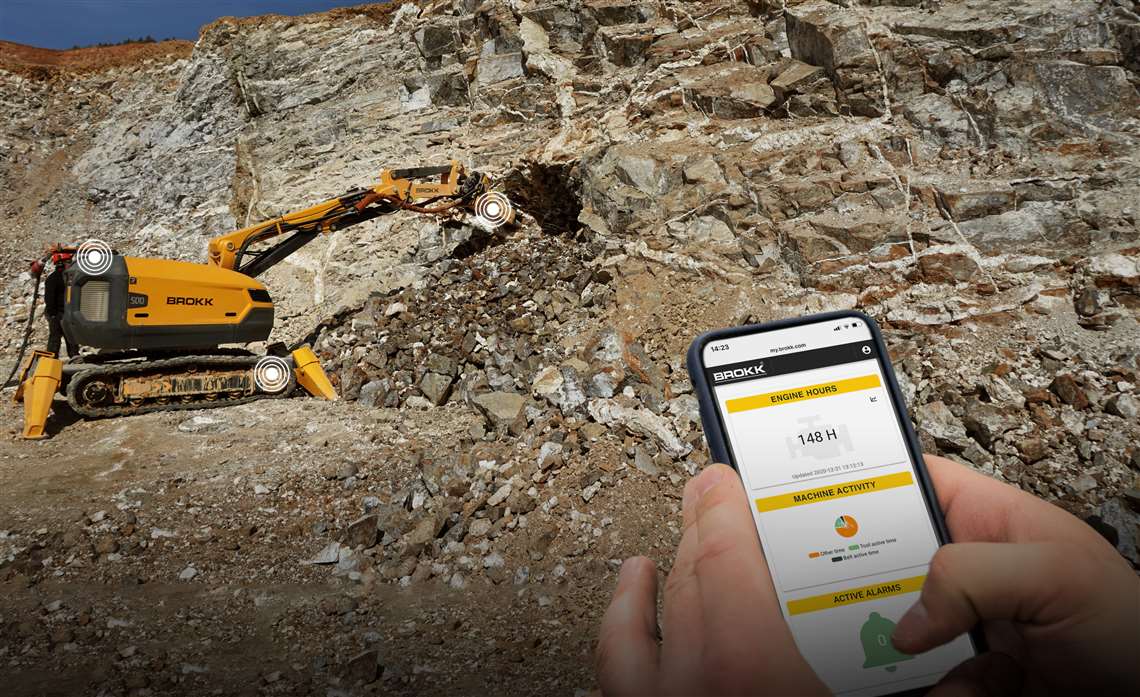 Brokk has launched Brokk Connect, an online platform for the company's connected demolition robots.
The online platform connects the firm's robots to an online portal where users can track and manage their machines. In addition to providing real-time data, it analyses information to help Brokk owners optimise their machine utilisation and uptime.
Brokk Connect has been specifically developed for connected Brokk robots. The solution includes both hardware and software that are unique to meet the specific requirements of the operation and management of demolition robots.
The Brokk Connect hardware installed on the machine is connected to both the control unit and all the sensors on the machine. The software is said to be designed to process and analyse all the data from the robot to help owners and operators.
To provide the best coverage, the connection to the robot is over a mobile phone network. Through the online platform customers can locate and manage the entire robot fleet, get precise information of every activity, and alerts.
"Since Brokk Connect is a solution developed by Brokk, and not a standard system just added to the robot, it can be completely designed to create maximum value for Brokk owners. Whether the user's focus is to improve machine utilisation and business operation or to maintain and monitor the machine health, the system supports that," said Martin Krupicka, CEO of Brokk Group.
Brokk Connect will initially be launched in Sweden, Switzerland and Italy. Later in 2021, it will become available in the rest of Europe and North America, before the rest of the world. It is available for delivery on all new Brokk robots but can also be retrofitted on older models.
MORE ARTICLES FROM CONEXPO-CON/AGG 365 NEWS