Half of U.S. contractors expect demand to drop in 2021
By Andy BrownJanuary 08, 2021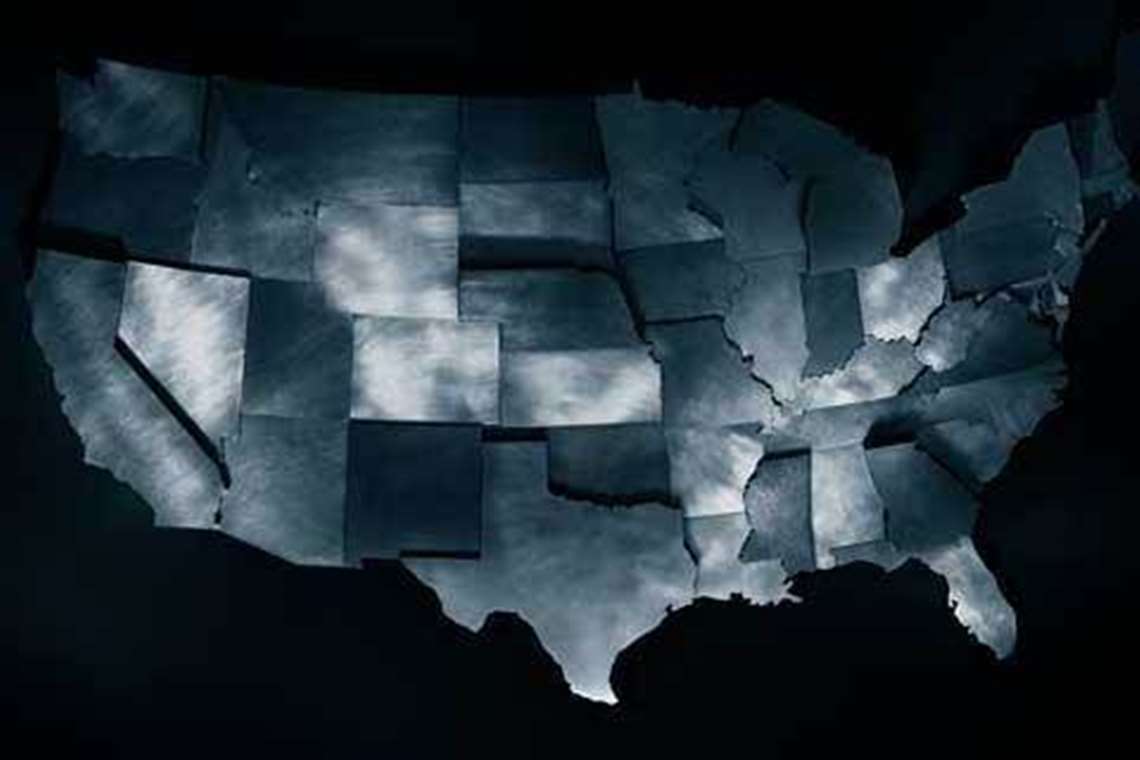 The majority of U.S. contractors expect demand for construction to decline in 2021, despite the Covid-19 pandemic prompting many projects to be delayed or cancelled, according to survey results released by the Associated General Contractors of America and Sage Construction and Real Estate.
The percentage of respondents who expect a market segment to contract exceeds the percentage who expect it to expand – known as the net reading – in 13 of the 16 categories of projects included in the survey. Contractors are most pessimistic about the market for retail construction, which has a net reading of negative 64%. They are similarly concerned about the markets for lodging and private office construction, which both have a net reading of negative 58%.
"This is clearly going to be a difficult year for the construction industry," said Stephen E. Sandherr, the association's chief executive officer. "Demand looks likely to continue shrinking, projects are getting delayed or cancelled, productivity is declining, and few firms plan to expand their headcount."
Just under 60% of firms report they had projects scheduled to start in 2020 that have been postponed until 2021 while 44% report they had projects cancelled in 2020 that have not been rescheduled. The survey also showed that 18% of firms report that projects scheduled to start between January and June 2021 have been delayed and 8% report projects scheduled to start in that time frame have been cancelled.
Few firms expect the industry will recover to pre-pandemic levels soon. Only one-third of firms report business has already matched or exceeded year-ago levels, while 12% expect demand to return to pre-pandemic levels within the next six months. Over 50% report they either do not expect their firms' volume of business to return to pre-pandemic levels for more than six months or they are unsure when their businesses will recover.
Just over a third of firms report they plan to add staff this year, 24% plan to decrease their headcount and 41% expect to make no changes in staff size. Despite the low hiring expectations, most contractors report it remains difficult to fill positions, with 54% reporting difficulty finding qualified workers to hire, either to expand headcount or replace departing staff.
"The unfortunate fact is too few of the newly unemployed are considering construction careers, despite the high pay and significant opportunities for advancement," said Ken Simonson, the association's chief economist. "The pandemic is also undermining construction productivity as contractors make significant changes to project staffing to protect workers and communities from the virus."
Simonson noted that 64% of contractors report their new coronavirus procedures mean projects are taking longer to complete than originally anticipated and 54% said that the cost of completing projects has been higher than expected.
The Outlook was based on survey results from more than 1,300 firms. Contractors of every size answered over 20 questions about their hiring, workforce, business and information technology plans. Click here for the full report.
MORE ARTICLES FROM CONEXPO-CON/AGG 365 NEWS