JCB claims new solution repairs potholes within eight minutes
By Mike HayesJanuary 11, 2021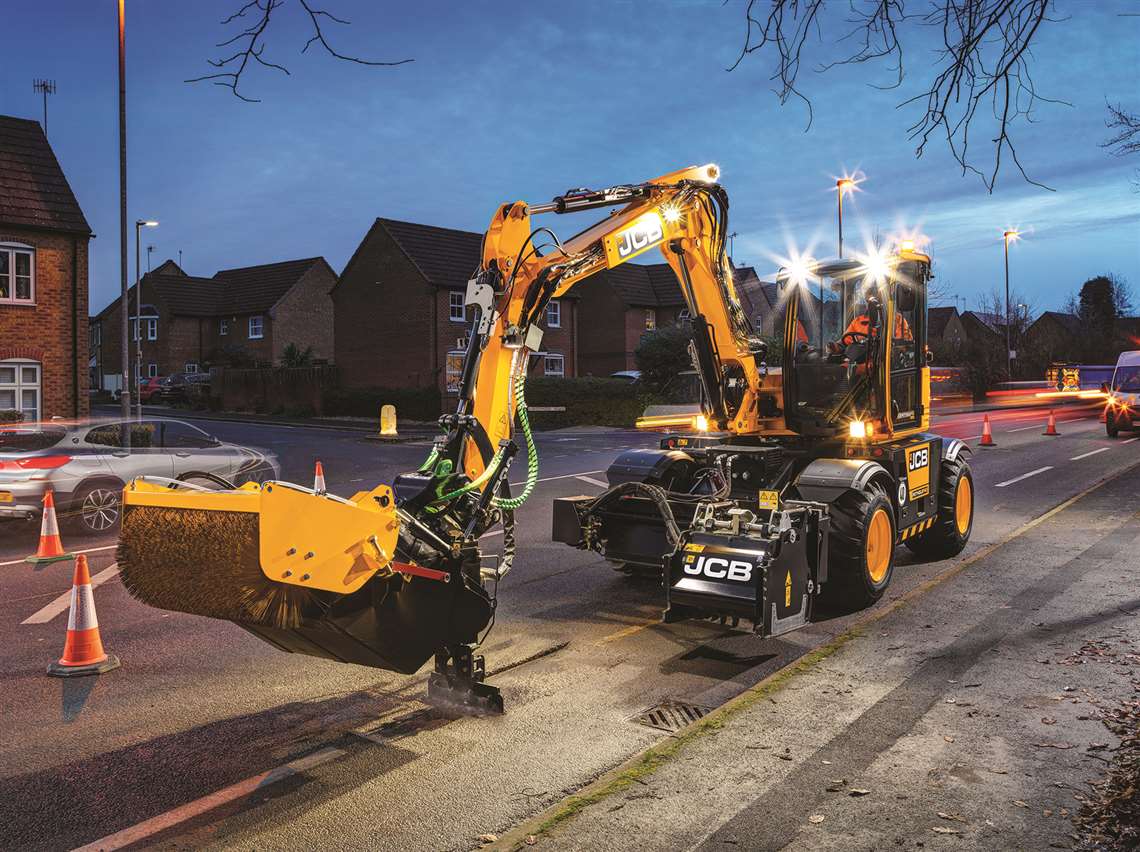 JCB Inc. has unveiled the PotholePro, a machine it says can repair potholes four times faster than standard methods, and at approximately half the current cost.
Based on the company's Hydradig wheeled excavator (with adaptations including enhanced hydraulics), the PotholePro has three primary attachments: a planer, fitted with an integrated dust suppression unit; a 600mm hydraulic cropper tool; and a 1.2m-wide sweeper and bucket. The latter two attachments are mounted on an X12 Steelwrist tiltrotator, which is fitted to the machine's two-piece boom.
Tim Burnhope, JCB's chief innovation & growth officer, said the new machine was capable of fixing potholes in eight minutes, at an average cost of approximately $40 per pothole, as opposed to the standard $80.
He added that, as well as promising greater productivity and efficiency, the PotholePro would bring energy reductions, better recycling opportunities and greater safety, with a reduction in the need for workers on site.
At its virtual launch event, JCB said the PotholePro, which has been field-tested in the UK by specialist pothole contractors, is able to prepare up to 2,691 sq. ft. of roadway in a single shift.
The machine, which has a maximum travel speed of 25 mph, is designed to cut down to a maximum depth of 6.7 inches (potholes have an average depth of 1.6 inches), before the crop tool is used to square off the edges of the damaged area. Following the cleaning and clearing of the hole, the machine moves on, with a second team tarring and compacting the area.
Although no date was announced for the PotholePro to go into production, Burnhope said the company was "ready to go" in terms of fulfilling orders.
JCB said the machine has been working on roads in the UK for a number of months and completed 51 road repair jobs in 20 days, which would have taken a team of up to six operatives 63 days to complete normally.
Councillor Daniel Jellyman, Stoke-on-Trent City Council cabinet member for infrastructure, regeneration and heritage, said he had seen a 700% increase in productivity.
The organization's president, Edmund King OBE, said, "The toll of pothole damage on cars is already breathtaking. However, as more people take up cycling due to avoiding public transport in the pandemic and if e-scooters are legalized, then sorting our poor road surfaces becomes more important than ever. JCB has taken the initiative to fix these problems, and we're excited to see its new PotholePro take to the streets."
To watch a related video, click here.
MORE ARTICLES FROM CONEXPO-CON/AGG 365 NEWS