JCB machines assist in world's largest landmine clearance project
By Leila SteedMarch 09, 2021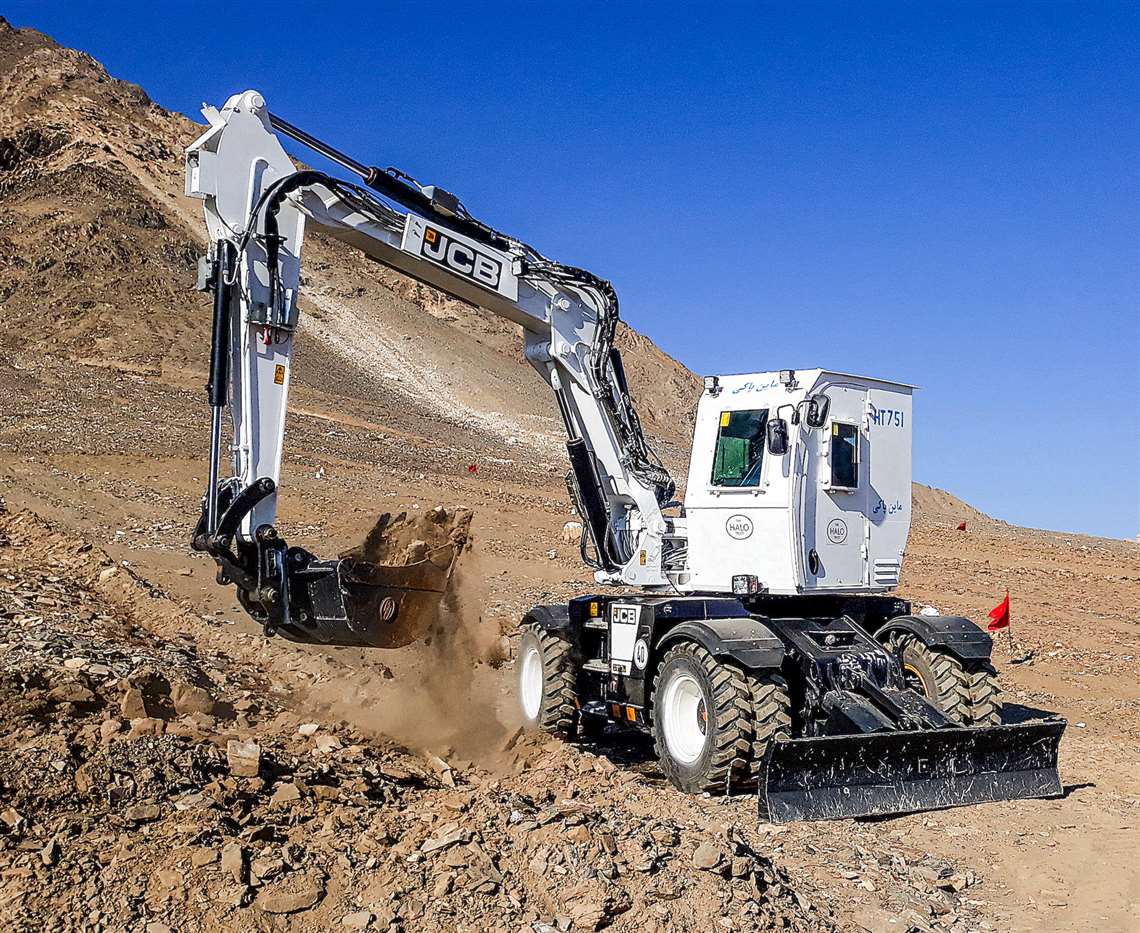 International charity HALO Trust is using four modified JCB machines to clear landmines in Afghanistan, as part of what is said to be the largest humanitarian landmine clearance project in the world.
Founded in Afghanistan in 1988, HALO has a staff of over 8,000 people that work to create safe environments by clearing ground explosives, managing weapon stockpiles and destroying unexploded ordnance.
The charity's modified machines include JCB's 457ZX wheeled loading shovel, a Hydradig, a Teletruk and JCB's 8008 micro excavator.
Featuring HALO's standard white livery that identifies the neutral and humanitarian nature of their activities, the four models are equipped with varying levels of machine protection that enable them to deal with different threat levels.
Calvin Ruysen, HALO Trust's head of region Afghanistan, Middle East and North Africa, said, "HALO has carried out mechanized mine clearance for many years in Afghanistan, but the original four JCB models allowed us to renew our ageing fleet and brought working efficiencies at a crucial time."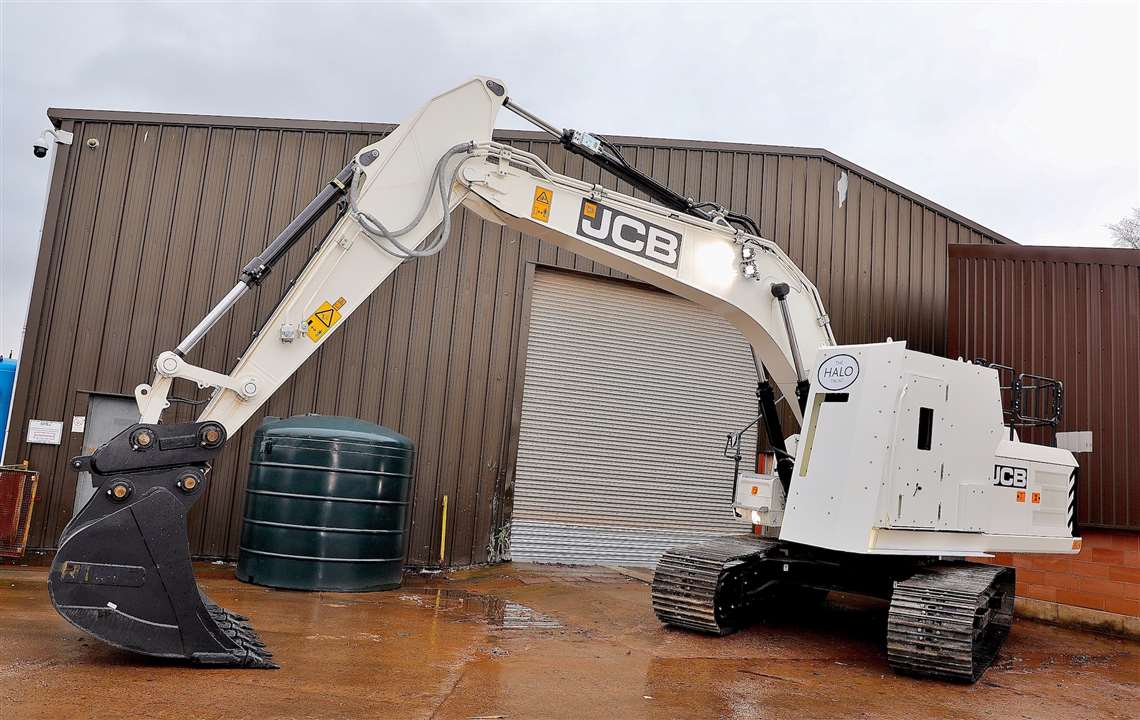 In addition to the four machines already in use, HALO is soon to take delivery of a new armor-plated X Series tracked excavator.
The JCB 220X model will have a cab that features 4-inch glazing and will be equipped with blast-resistant armor that will enable it to deal with the "highest threat level in the region which comes from pressure-plate IEDs [improvised explosive devices]".
According to JCB, the three layers of blast protection used on the excavator are made from Armox 440T strengthened steel, which is specifically designed for vehicle armor to provide penetration and blast resistance.
Ruysen, said, "This new armored JCB 220X will further help us to reduce deaths and injuries from improvised explosive devices (IEDs) and it is good to take this off-the-shelf excavator and up-armor it to suit our specific needs to help save lives."
The 220X is also fitted with a quick hitch that allows the digging bucket to be quickly swapped for a rake attachment, which HALO uses to find and safely dislodge mines on the ground.
HALO is currently operating in conflict and post-conflict zones in 19 countries and territories. The organization is working to develop new techniques as it is increasingly clearing explosives from bomb-damaged buildings and contaminated rubble in urban areas.
MORE ARTICLES FROM CONEXPO-CON/AGG 365 NEWS