Kiewit awarded $1.6-billion contract for Texas high-speed rail
By Andy BrownMay 07, 2021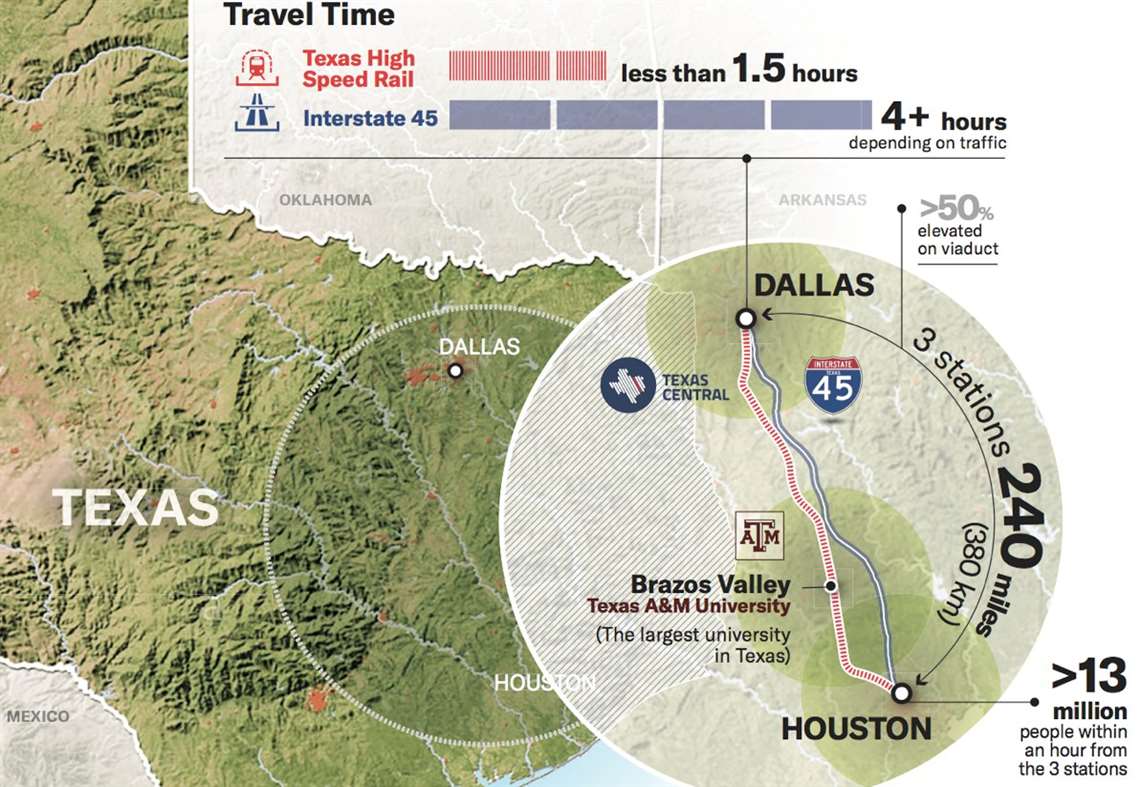 Kiewit has been awarded a $1.6-billion contract to handle core electrical systems on the Texas Central Railroad in the U.S.
The line between Houston and Dallas will introduce Japanese bullet train technology to the U.S. and cut the journey time between the two cities from four hours to 90 minutes.
The contract with Kiewit and affiliate Mass Electric Construction includes the installation of core electrical systems including critical safety and systems elements like traction power, signalling and communications equipment to enable the trains to operate safely and ensure the tracks and operators communicate properly.
The high-speed rail line – being built by Italy-based Webuild – will replicate the Japanese Tokaido Shinkansen high-speed rail system, as operated by the Central Japan Railway Company. The $20-billion project is currently projected to be operational in 2026.
Carlos Aguilar, chief executive of the line's developer, Texas Central, said, "Kiewit and Mass Electric are national leaders in installing complex and large-scale electric systems and have long track records of delivering high-quality rail systems safely and effectively.
"Combining their experience with the safety of an integrated system is essential to the operation of the Texas Central Railroad. Signing this contract is the next step in making the Texas Central Railroad the first high-speed rail system to be implemented in the United States."
MORE ARTICLES FROM CONEXPO-CON/AGG 365 NEWS