Leica and Pointfuse partner on reality capture tools
By Mike HayesMay 27, 2020
Technology giant Leica Geosystems, a division of Hexagon, has joined forces with UK-based software firm Pointfuse to develop tools that bridge the gap between survey data and as-built models.
The two companies have announced a global cooperation and development agreement that has initially seen the launch of new software, Pointfuse, powered by Jetstream. The software has been developed to operate with Leica solutions, offering customers what the companies are calling a Scan-2-BIM workflow.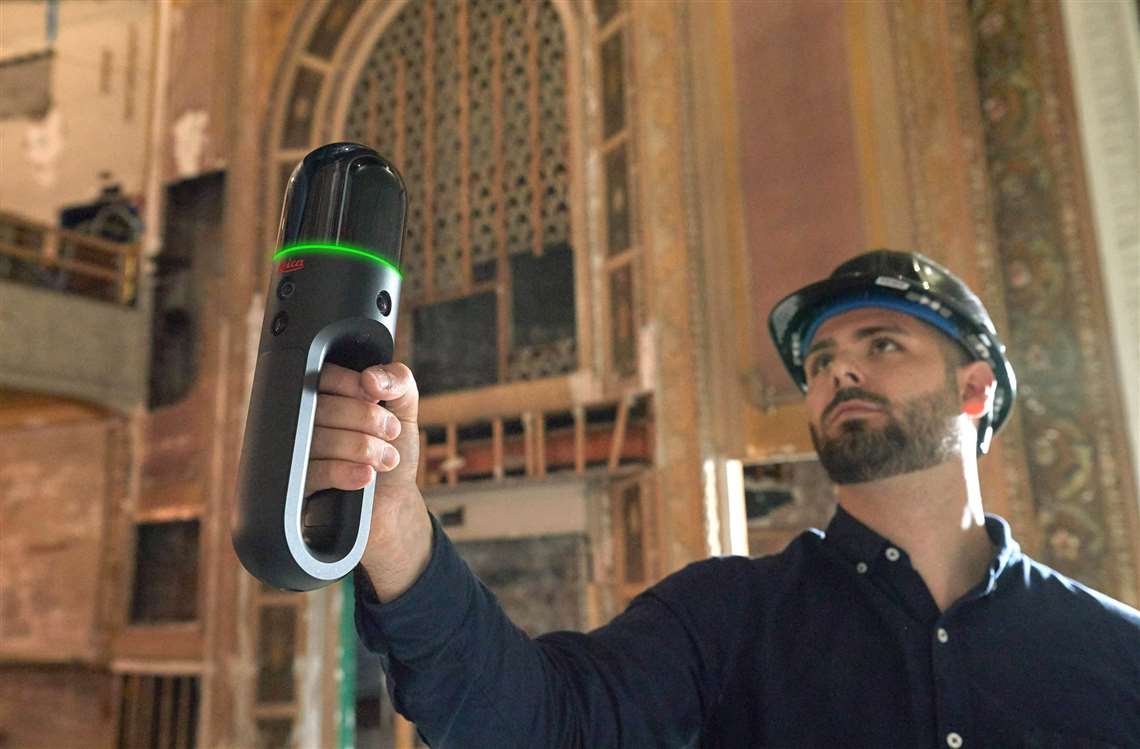 Pointfuse, powered by Jetstream, utilises the new Leica BLK2GO handheld 3D imaging laser scanner. Once scanning is completed, the Pointfuse system manages the scanning files and delivers intelligent 3D models that can be used in systems such as BIM (building information modelling) and CAD (computer aided design).
Pointfuse and Leica say the system advances the classification of building information and aids the automation of the workflow process.
Matt Wheelis, Hexagon's Geosystems division global business development leader for building construction, said, "Rich 3D data has a crucial role in digital construction workflows. Projects are dependent upon the right information being in the hands of the relevant team members and stakeholders at the right time. In Pointfuse, powered by Jetstream, we have a platform that delivers automation that truly drives the digital construction lifecycle."
Steve Salmon, general manager at Pointfuse, said, "This integrated solution overcomes many of the barriers associated with laser scanning and photogrammetry, through providing an optimised storage solution, instant data loading and production of intelligent outputs."
MORE ARTICLES FROM CONEXPO-CON/AGG 365 NEWS