Makita expands 40Vmax XGT tool range
By Leila SteedFebruary 16, 2021
Construction tool manufacturer Makita has expanded its 40V XGT range with the addition of three new cordless tools.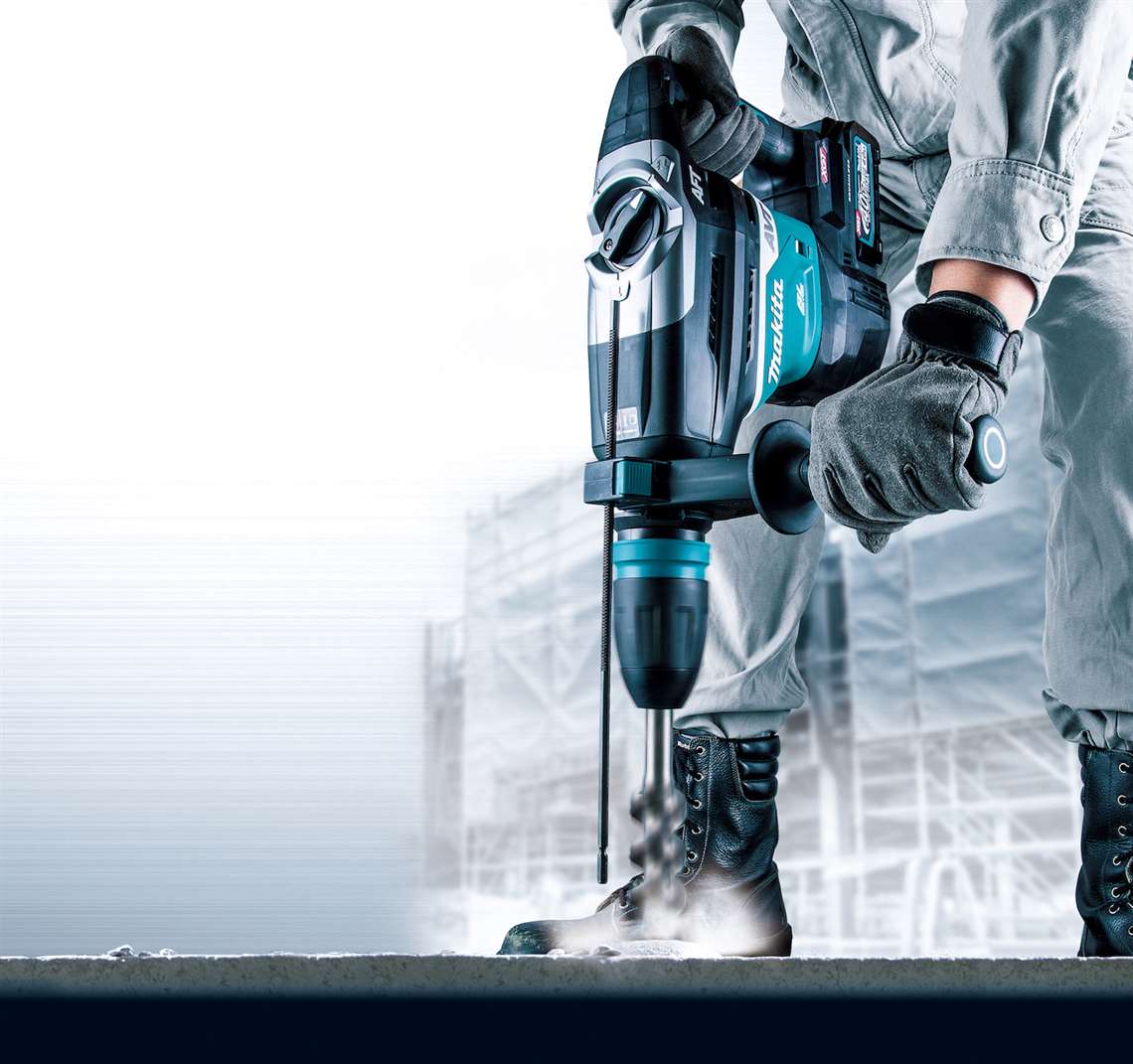 The Japanese company announced that its new Rotary Demolition Hammer, 216mm Slide Compound Mitre Saw and 230mm Angle Grinder all include its brushless motors, which minimizes friction and wasted energy for better performance.
The new models also feature Makita's Auto-Start Wireless System (AWS) when fitted with an AWS chip. This allows the tools to connect to compatible dust extractors using Bluetooth and means the extractor will start automatically when the tools is being used. The company said that this would help keep sites cleaner and create a "healthier environment" for workers.
Kevin Brannigan, marketing manager at Makita UK said, said, "Our XGT range of 40VMax tools offers all the benefits of cordless power, such as greater flexibility and improved safety, for the highest demand tasks in the toughest environments. The launch of these tools is the latest in a series of new XGT products introduced in recent months as we continue to invest in product development to give customers greater choice."
Makita's new HR005GZ01 40VMax Brushless Rotary Demolition Hammer has both rotary hammer and hammer only modes. A variable speed trigger provides speeds of up to 500rpm and hammer blows of up to 2,900 per minute. The HR005GZ01 can be used with SDS-MAX chisels, drill bits up to 40mm and core bits of up to 105mm.
According to the manufacturer, it includes Anti-Vibration Technology and Active Feedback Technology (AFT), which shuts down the tool if the rotation speed unexpectedly drops.
Like the demolition hammer, the manufacturer's new GA038GZ07 40VMax Brushless 230mm Angle Grinder also includes the AFT system and is suitable for "demanding" applications. The largest angle grinder in the XGT range, the model has a 230mm wheel diameter and has been designed with an ergonomic soft grip on the tool body. Additionally, users can also mount a side handle on the left or the right side.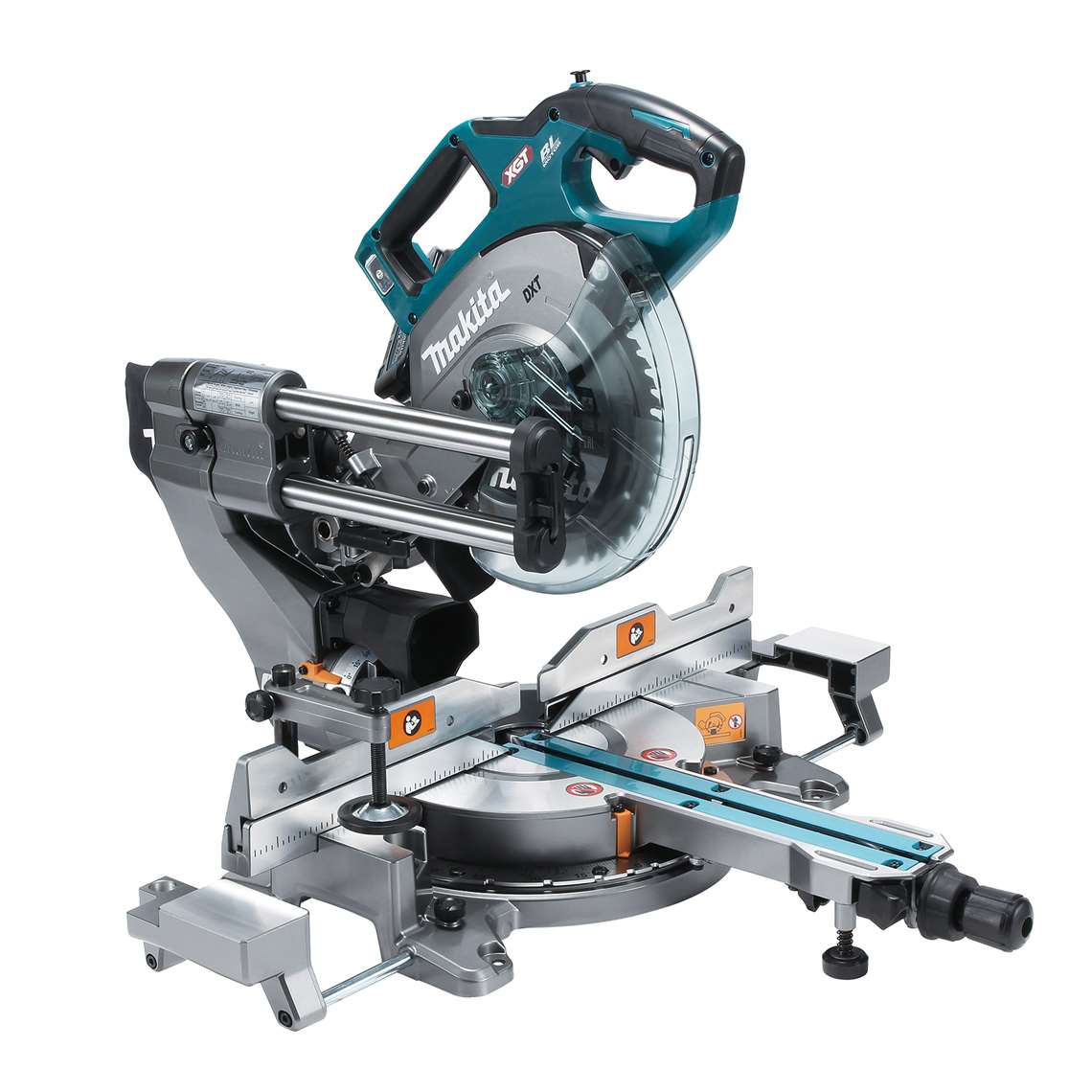 Alongside the hammer and angle grinder, Makita's new LS002GZ01 40VMax Brushless 216mm Slide Compound Mitre Saw includes the company's Deep and Exact Cutting Technology. While this allows users to accurately cut larger workpieces, a left and right mitre range of 60 degrees and a 48-degree bevel range means cuts can be easily achieved.
The new tools are currently available to buy as body-only. Makita said additional purchase options, which will include batteries and chargers, would be introduced soon.
MORE ARTICLES FROM CONEXPO-CON/AGG 365 NEWS