Nesco buys Custom Truck One Source for $1.475bn
Nesco Holdings Inc. is to acquire Custom Truck One Source (CTOS) for US$1.475 billion. The deal will see the merger of the two largest utility equipment rental companies in North America, creating a single business with 46 locations and a fleet of almost 9,000 units.
Private equity business Platinum Equity will invest over $850 million into Nesco as part of the deal and will have a 57% holding in the combined business when the acquisitition closes, which is expected to be in the first quarter of 2021.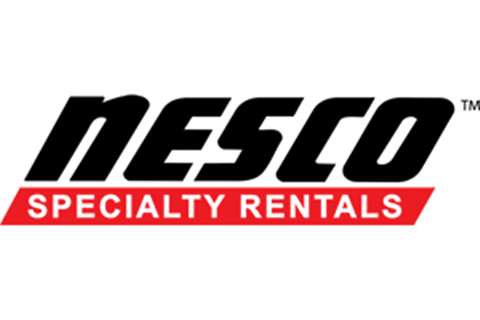 Like Nesco, CTOS rents and sells equipment to the US utility market, including  track loaders, telehandlers, wheel loaders, trailers, cranes, excavators, bucket trucks, boom trucks and articulated dump trucks. It has 22 locations in the US and one in Canada.
The combined company will operate on a national scale with over 1,800 employees and with a fleet valued at more than $1.3 billion in original equipment cost.
Existing CTOS shareholders, including funds managed by The Blackstone Group, are expected to invest approximately $100 million in exchange for newly issued common stock. Platinum Equity was previously the majority owner of Nesco from 2011 to 2014.
Energy Capital Partners and Capitol Investment, who together currently own around 70% of Nesco, will retain their ownership in Nesco.
"We are excited to bring together our complementary companies to provide a full range of solutions to our customers," said Fred Ross, chief executive officer of CTOS.
"I want to thank our dedicated employees for all that they do each day. Looking ahead, as a combined company, we will be very well positioned to capitalize on a broad range of growth opportunities and better serve our customers' specialty rental equipment needs on a national basis. We look forward to working together with the Nesco team to realize substantial synergies that will create meaningful value for all our stakeholders."
After the deal is close, the Nesco board will be made up such that Blackstone, ECP and Capitol each retain one board seat and Platinum holds majority voting power of the Board. Together, the parties will work to drive value for all shareholders. Ross is expected to serve as CEO of the combined business. The combined company will be headquartered at the CTOS campus in Kansas City with operations maintained in Indiana. Additional details, including plans for integrating the respective brands, will be addressed post close by a transition team comprising representatives from each of the companies.
"Since Capitol's investment in Nesco last year, our number one strategic priority has been to find a way to bring these two companies together, given the significant value inherent in the combination," said Mark Ein, chairman and chief operating officer of Capitol and vice chairman of Nesco. "With enhanced scale, a broader set of capabilities and vastly improved financial flexibility, we believe the new company will be distinctively well-positioned to take advantage of the anticipated growth in critical U.S. infrastructure efforts in energy, telecom and rail over the near term and beyond."
MORE ARTICLES FROM CONEXPO-CON/AGG 365 NEWS