Road Widener launches offset roller attachment
By Leila SteedFebruary 17, 2021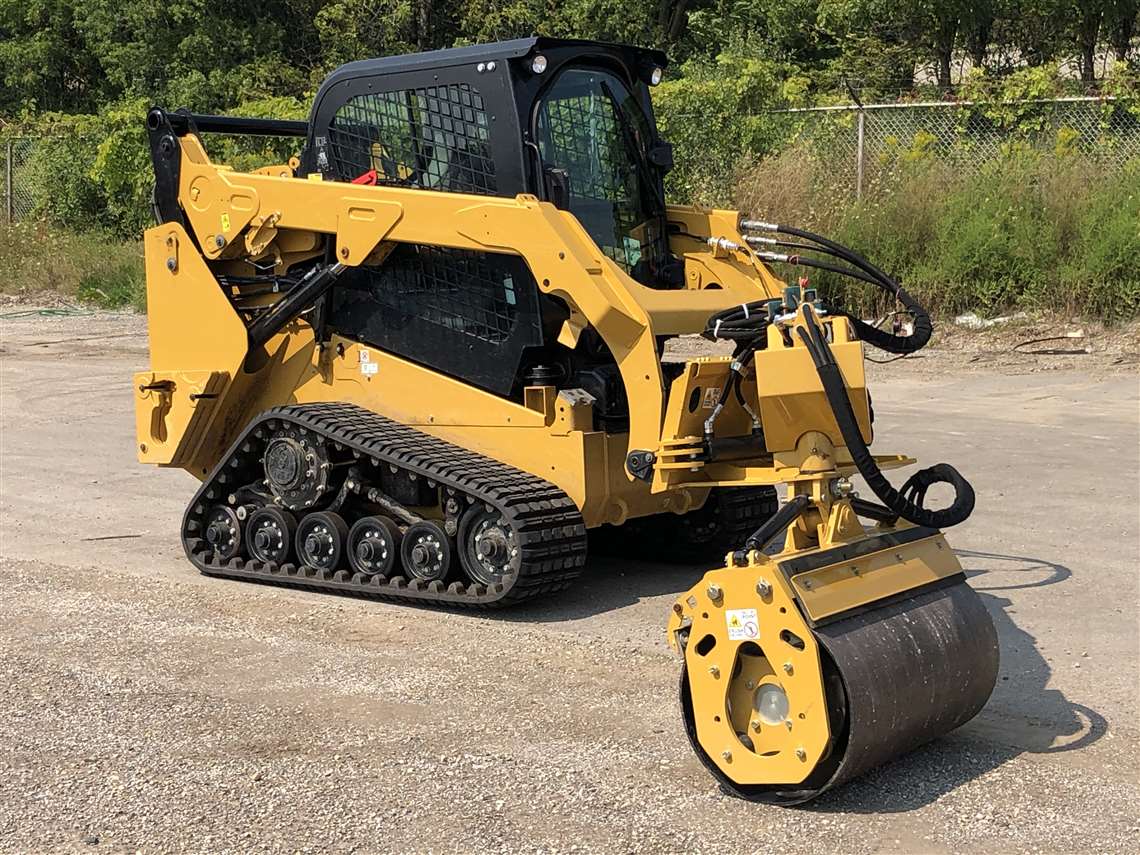 Equipment manufacturer Road Widener has launched a vibratory roller attachment that is positioned more to the side of the operator cab.
Described as an 'industry's first,' the Offset Vibratory Roller attachment allows the host machine to be driven on flat ground while carrying out compaction work to sloping shoulders, ditches and other roadside areas.
Road Widener said this helps keep operators safe by reducing the risk of the host machine tipping over.
Lynn Marsh, president of Road Widener, said, "The risk of tipping is high, but there were few options to address the challenge. The Offset Vibratory Roller offers a viable alternative, allowing contractors to quickly and efficiently get the job done without risking an accident."
According to the U.S.-based manufacturer, the Offset Vibratory Roller can be attached to most loaders, graders, compact track loaders and skid steers.
Suitable for compacting materials such as stone, asphalt, gravel and topsoil, the attachment has a reach of 9 feet.
It can be fitted with interchangeable 2-, 3- or 4-foot wide drums, which offer between 2,500 and 3,500 vibrations per minute and can pivot up to 30 degrees.
Now available in the North American region, the patented attachment is powered by the host machine's engine and can be fully operated via a connection to the machine's hydraulics.
Road Widener said this can reduce maintenance by up to 90% compared to self-propelled rollers. According to the manufacturer, this will allow road crews to take on a wider range of projects.
MORE ARTICLES FROM CONEXPO-CON/AGG 365 NEWS