Sandvik wins award for AutoMine and OptiMine products
By Leila SteedJanuary 14, 2021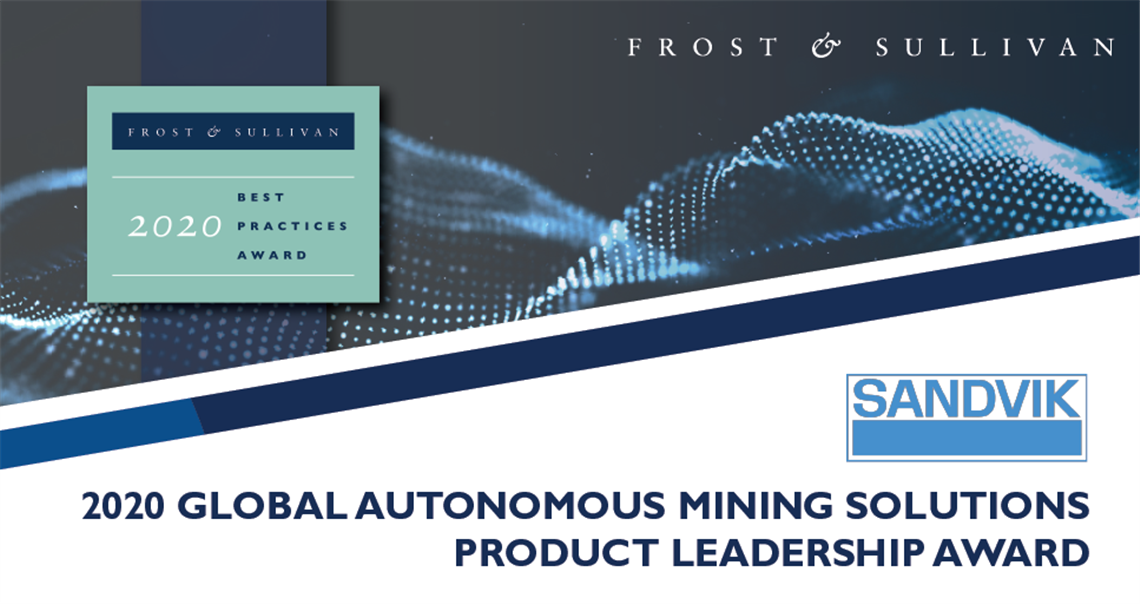 Mining equipment manufacturer Sandvik has won the 2020 Global Product Leadership Award, which is given out by U.S.-based business consulting and research company Frost & Sullivan.
Based on analysis of the global mining automation market, the Frost & Sullivan accolade recognizes a product for both its quality and for the value its features provide to customers.
Given to just one company each year, the annual prize was presented to Sweden-based Sandvik for its AutoMine and OptiMine automation, teleoperation and digitalization products.
Riku Pulli, president of the Rock Drills and Technologies Division for Sandvik Mining and Rock Solutions, said, "We are honored to be acknowledged with the 2020 Global Autonomous Mining Solutions Product Leadership Award by Frost & Sullivan expert industry analysts.
"We are continuously developing innovative technologies that benefit our customers' operations and this award indicates the success that Sandvik has achieved with our automation offering over the years."
OptiMine is suite of digital tools that integrates all assets, people and equipment for analysis. It then provides predictions and tools for optimising underground hard rock mining production and processes.
It works alongside Sandvik's AutoMine system, which comprises AutoMine Underground and AutoMine Surface Drilling. This allows customers to scale up mining automation at their own pace.
Rohit Karthikeyan, industry analyst at Frost & Sullivan, said, "Sandvik is the only mining equipment and solutions company that was awarded in our 2020 Class of Top 50 Digital Best-practitioners across the industrial and energy space."
MORE ARTICLES FROM CONEXPO-CON/AGG 365 NEWS