SmartEquip launches e-Commerce solutions to owners of mixed fleets
By Lindsey AndersonMay 19, 2021
SmartEquip has launched a new e-Commerce Store geared toward equipment owners of multiple brands and an e-Commerce Support program for OEMs that is tailored to address their needs for selling parts and whole goods to both their dealer network and direct customers.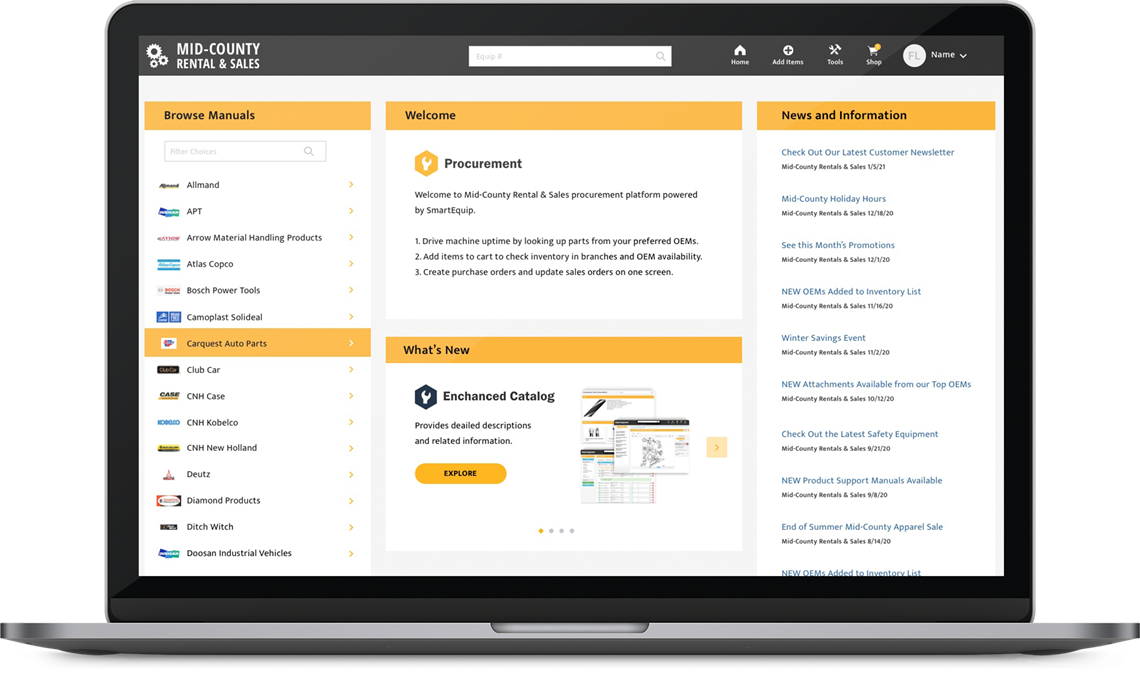 The SmartEquip e-Commerce Store features a parts catalog library where fleets, dealers and all other equipment owners of multiple brands can extend their supplier connections and provide direct access of available parts pricing and support materials to their customers.
It also features Smart Cart Technology that provides real-time availability and pricing along with supersession management, all within the cart.
With e-Commerce Support, OEMs can supply their dealers and direct customers with information, support materials, and ordering functionality.
"What we're hearing from our industry partners is the need for an all-encompassing online selling and support website," said Mike Kendall, vice president of sales – North America. "SmartEquip's e-Commerce solutions solve both of those business needs quickly and efficiently as a complete digital support and selling solution."
Fernando Piñera, CEO of SmartEquip added, "Our e-Commerce platform is the first of its kind for the complex parts and construction equipment industry, matching industry-specific content with SaaS features and customizations."
MORE ARTICLES FROM CONEXPO-CON/AGG 365 NEWS