Snorkel offers open cabs on telehandlers
By Leila SteedFebruary 11, 2021
Equipment manufacturer Snorkel has announced that it is now offering both open and fully enclosed cabs on its rough-terrain telehandlers.
The U.S.-based company, which has over 200 distributors worldwide, said its open cab version is equipped with a mesh grid that protects the operator from debris while providing increased visibility of the work area.
According to Snorkel, the open cab has the same "spacious" design and layout as the standard enclosed cab and includes an adjustable suspension seat and adjustable steering column.
The open cab option is also available on the fully electric SR5719E compact rough-terrain telehandler. Powered by a lithium-ion battery and including four-wheel-drive, the model is the electric version of the Snorkel's SR5719 rough-terrain telehandler.
In North America, the open cab option is available for the company's SR5719, SR5719E, SR9244, SR1054 and SR1331 machines.
Snorkel said its cab option was now available for customers to order, with some select model already available for delivery.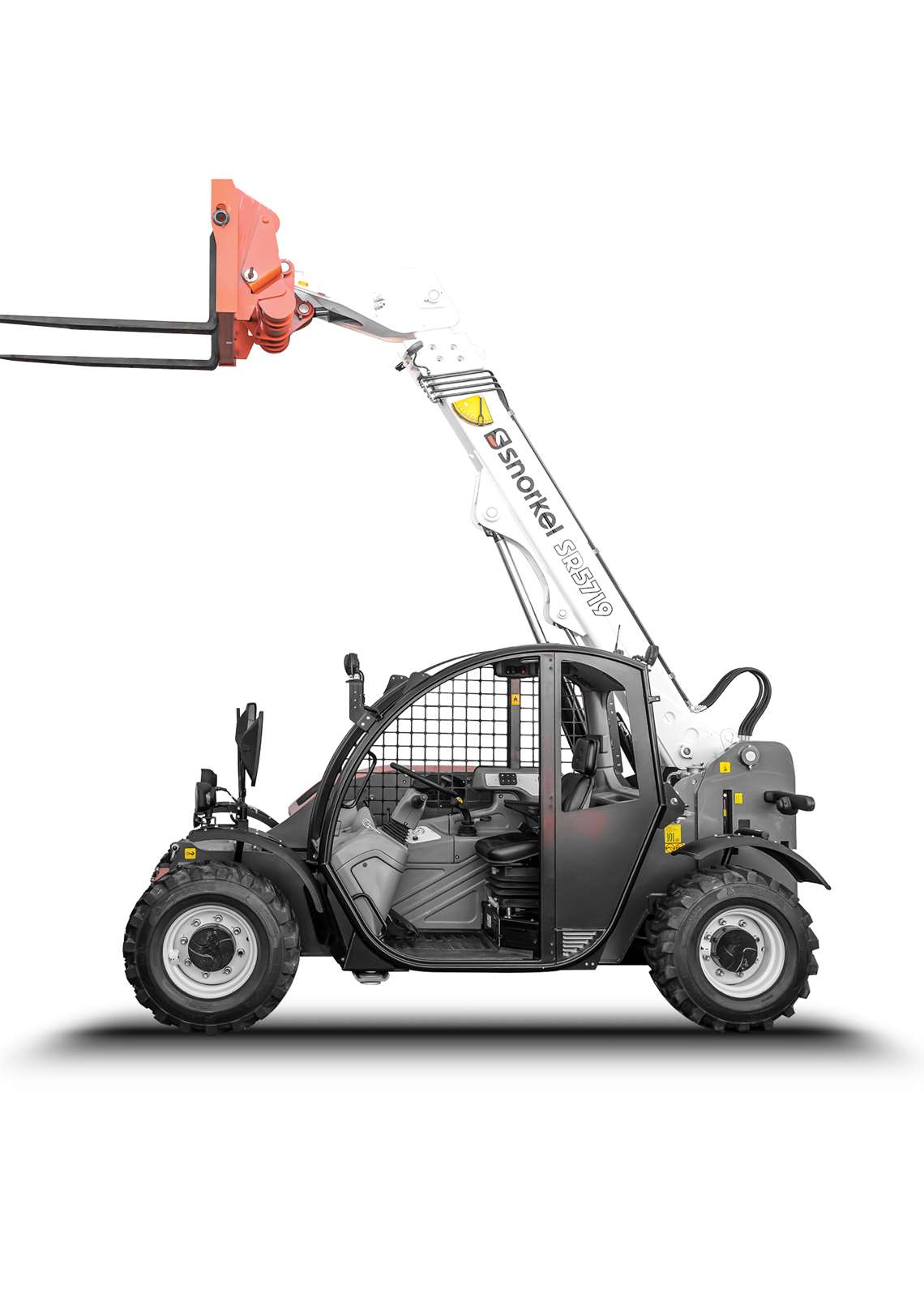 MORE ARTICLES FROM CONEXPO-CON/AGG 365 NEWS