The environment, health and safety in demolition
I think we all agree that when it comes to tackling demolition projects, health and safety is the non-negotiable priority. Given the inherently hazardous world we find ourselves operating in, the need to protect any stakeholder who could be impacted by our work is paramount.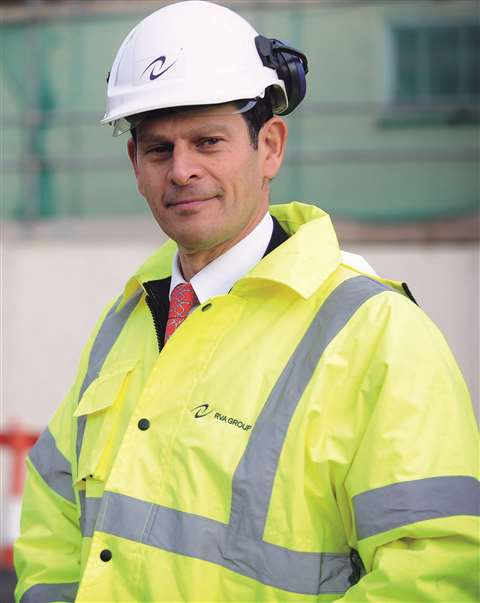 This is also why there has been a legal obligation in place for many years, to implement measures to protect the environment too – even though this is a less obvious project stakeholder. Usually, all these considerations go hand in hand.
Responsible organisations faced with the responsible clearance of their assets, for example, rarely overlook the "E" – the environment is always on the agenda. It is perhaps not at the top of the list, but it is not forgotten either.
This conscious environmental thinking will be driven – at least in part – by the EPR (Environmental Permitting Regulation) licence they each hold for their sites. In the United Kingdom, such a licence will have previously been granted by the Environment Agency to sanction their operations, but by undertaking a demolition assignment, this licence is typically surrendered.
Consequently, the EA often becomes a project stakeholder, and the penalties for EPR-related offences and non-compliance are significant.
This is one of the many reasons the demolition industry has the E relatively well covered, certainly when it comes to managing waste arisings.
That said, some niche and particularly complex waste streams are often encountered on high hazard projects, which can represent a step into the unknown for some contractors.
Understanding waste
Acknowledging the most appropriate processing, treatment and disposal methodologies for a given waste stream is therefore crucial. You cannot simply categorise waste, for ease, if you do not truly understand what it is.
Take insulating materials such as man-made mineral fibre (MMMF).
This would normally go via one waste route, but if it has been contaminated with water soluble process product over the years, and there is a risk that the contaminant could leach out upon contact with rainfall, this synthetic material would need to be handled differently in this instance.
There are also considerations to be made surrounding bringing assets to a known state during decommissioning.
There is a distinct difference between a plant containing unknown contaminants and insufficient effort being taken to get it dry, and a plant being cleaned and dried as much as is practicable with considered measures implemented to prevent the uncontrolled release of product.
An asset will never be 100% decontaminated, but the deployment of spill protection procedures once it has been brought to a known state, will prevent environmental risk if any liquids were to escape, for example.
A site will never be 100% dust-free either – but, again, steps can be taken to minimise the impact that dust is liable to have on both operators and the surrounding community.
Selecting a methodology
It is impossible to break concrete, for instance, without generating dust, so much comes down to the careful selection of methodologies to control dust levels as close to source as possible. Mounted sprays, dust busters and vacuum techniques all help, as does the analysis of weather conditions.
The client also has a role to play here. They commonly concentrate on decontaminating pipes and cleaning out sumps, for example, before handing the site over to a demolition contractor. But they sometimes neglect the fact that every single walkway and surface is covered in dust.
This is particularly problematic on older structures or idled plants where dust and debris has been allowed to accumulate, so wash down regimes should be implemented, if the dust is deemed hazardous.
As is the case with so many elements of a project, the successful management of environmental responsibilities is a collective effort. The duty of care to responsiblymanage waste from creation to disposal lies with the appointed contractor from the point when they are engaged on a project. However, the client will have their own Corporate
Social Responsibility (CSR) agenda, and codes of ethics and reputational stakes to protect. This underlines the importance of rigorously auditing the contractor's experience and proposed waste management approach – perhaps with the help of a consultant – at the tender and selection stages.
Putting the work in before the project even begins – to identify the types of waste most likely to be generated and ensure the contractor is proficiently skilled and appropriately challenged to handle it – will help to ensure the environment is protected throughout.
We should all strive for continual improvement in our green thinking, especially when the future of the planet is falling under increasing scrutiny.
Throughout the demolition profession there are also always variances in terms of what "good" looks like. However, when it comes to the E in EHS, "good" really is good. We are probably therefore at a point of marginal gains.
We will start to see "savvier" sampling and categorisation, for example, and we are already witnessing the more considered use of technology to track waste to its end destination.
But this is a case of the industry getting even better, not starting from scratch.
So, could some demolition professionals raise their environmental game? Yes, definitely – some more than others. However, is the E in EHS ever forgotten? Certainly not on the projects we are associated with 
Article first published in the October 2020 issue of Demolition & Recycling International
MORE ARTICLES FROM CONEXPO-CON/AGG 365 NEWS