Tower cranes build passenger terminal at Mexican airport
By Christian SheltonJanuary 29, 2021
Mexico City, Mexico-based crane sales and rental company Espamex is using eight Jaso J150.10 and sixteen Jaso J300N cranes to build a passenger terminal at the new Felipe Ángeles International Airport in Mexico. The company was commissioned by Mexico's Ministry of National Defence.
The cranes, both part of Jaso's Top Line series, were determined by Espamex, which is Jaso's distributor in the region, to be the most suitable for this project, for two main reasons: it required cranes with a minimum capacity of 9.9 tons, since the passenger terminal building is built with metal beams and columns with weights of approximately 9.9 tons; and, it also required cranes that could cover an average working radius of 148 feet.
To cover the jobsite in the most efficient way, Espamex also specified a mix of fixed and travelling base tower cranes. All eight J150.10 cranes have travel systems, while six of the 16 J300Ns have travel systems.
The J150.10 has a maximum load of 11 tons, 213 feet of reach and a tip load of 1.7 tons, while the JN300 has a lifting capacity of 13 tons, 246 feet of reach and a tip load of 2.9 tons.
To date, over 40% of the build has been completed. The Mexican President, Andrés Manuel López Obrador, will land on the runway for the first time on 19 February 2021, bringing the first phase of the project to a close. It will not be until 21 March 2022, however, that the terminal will be officially opened.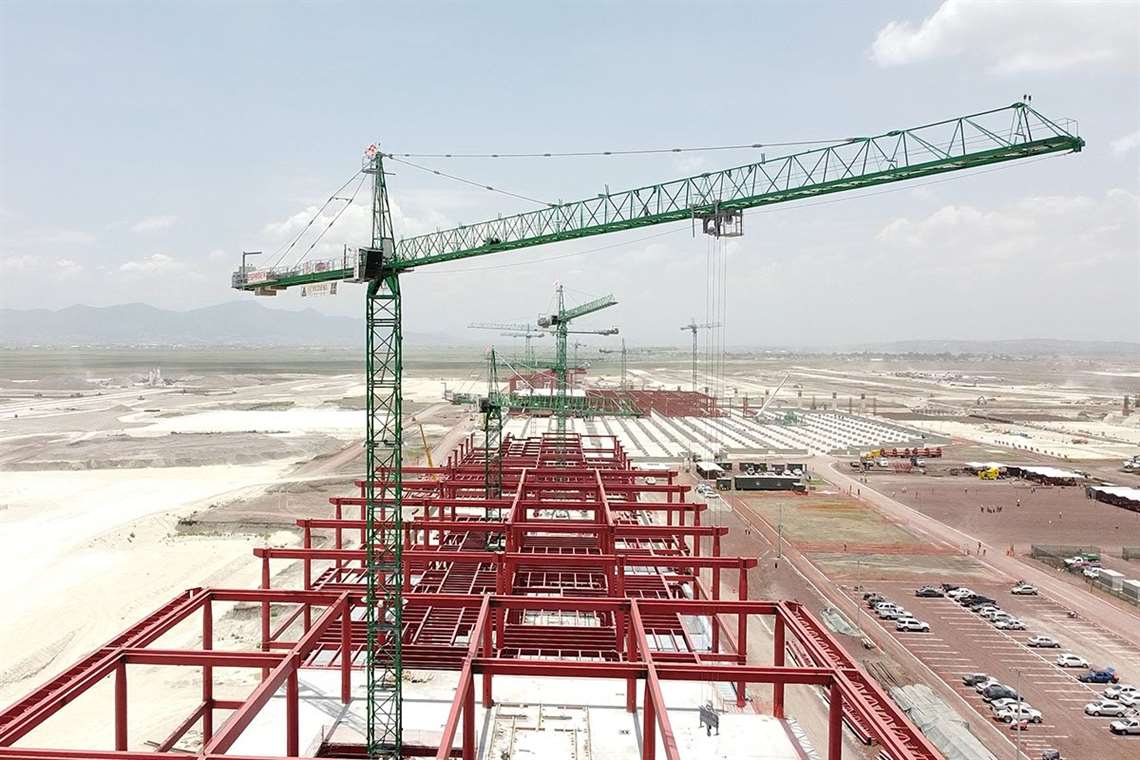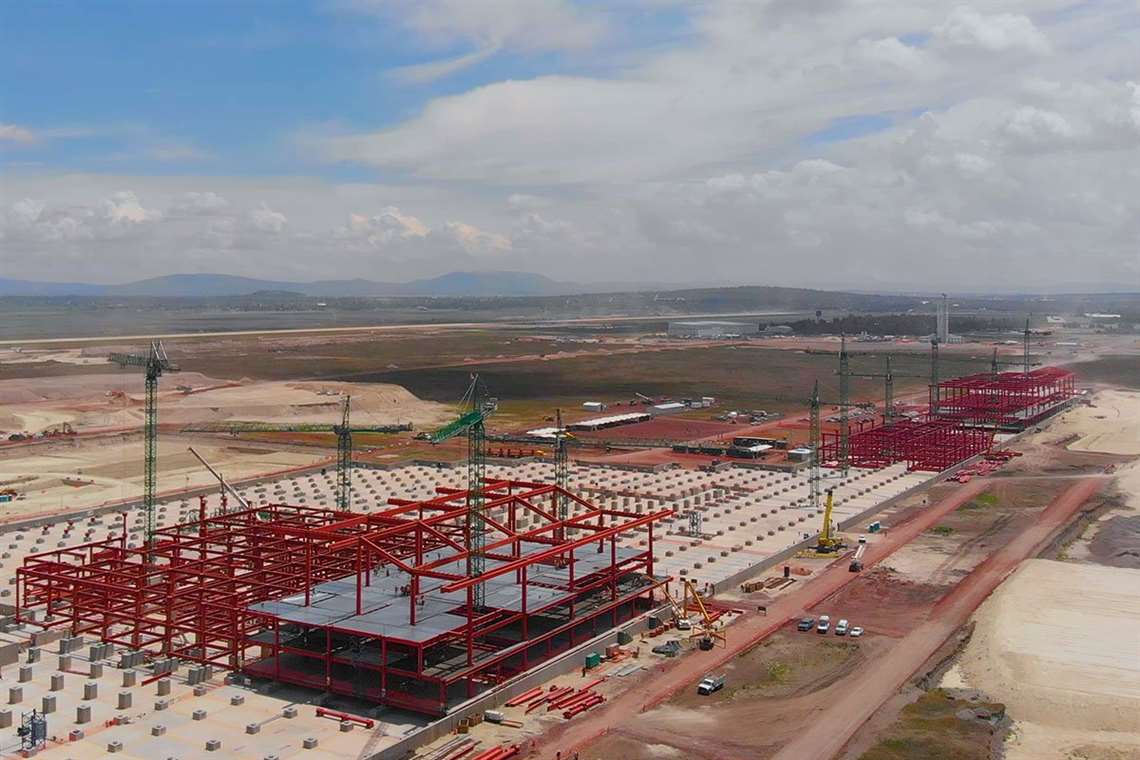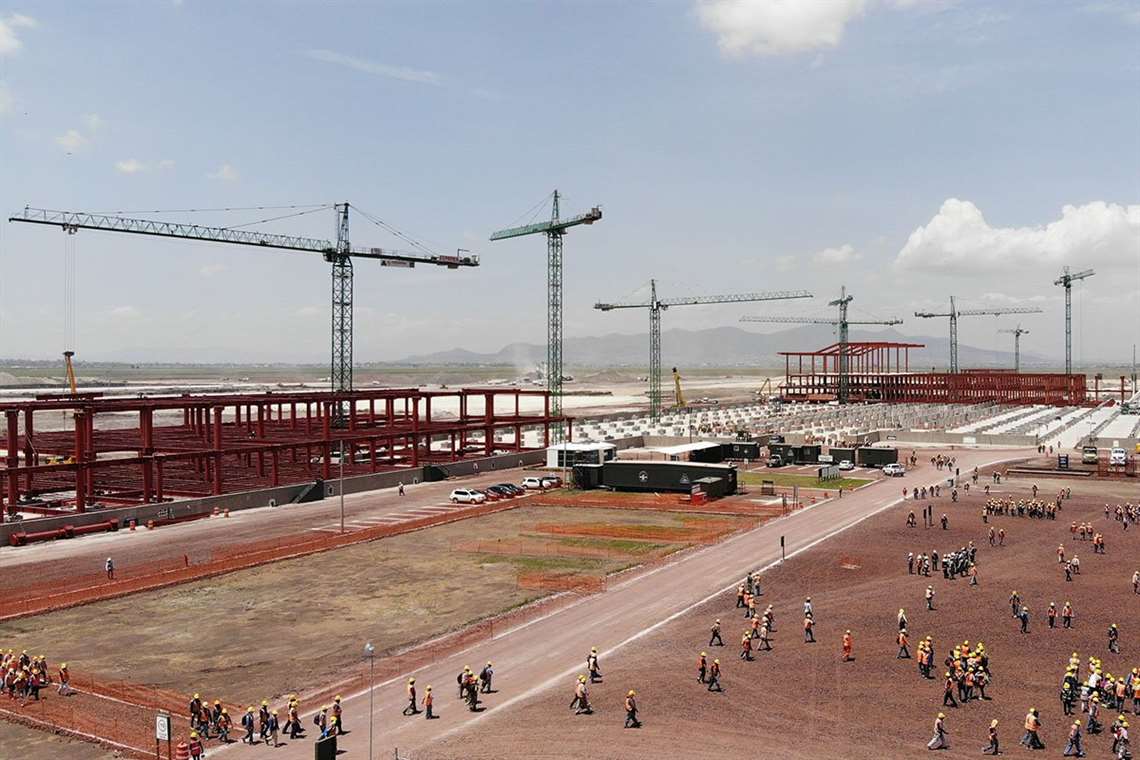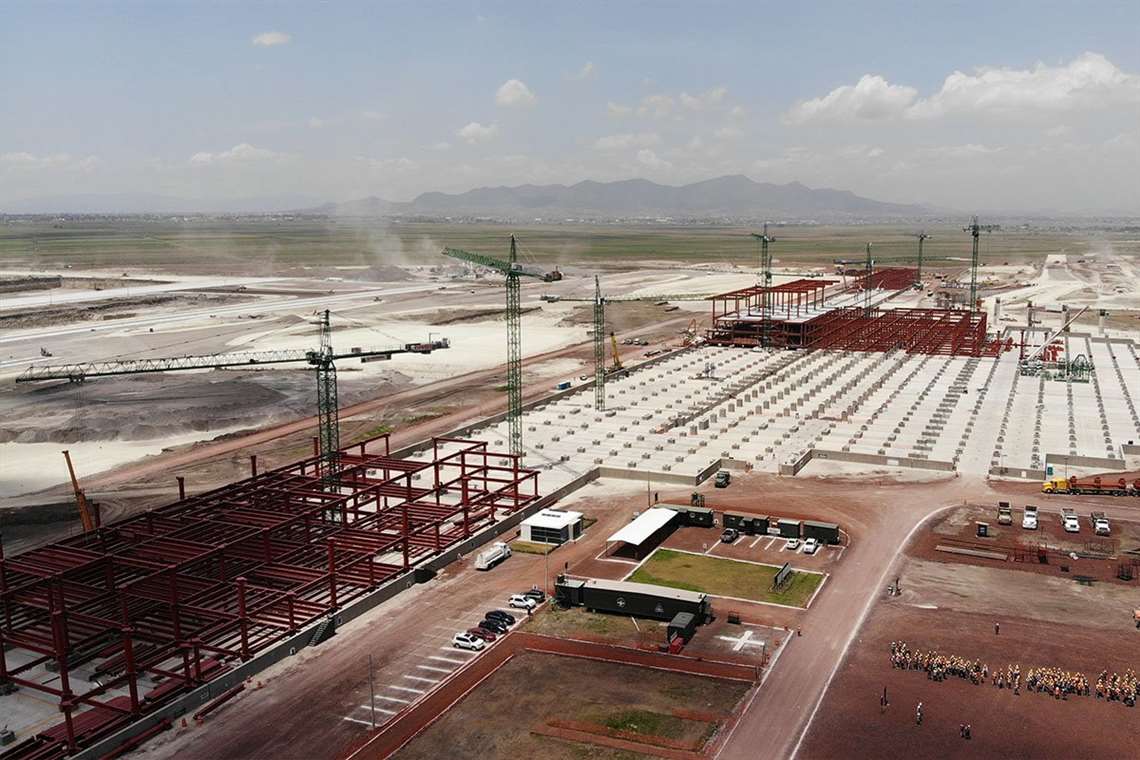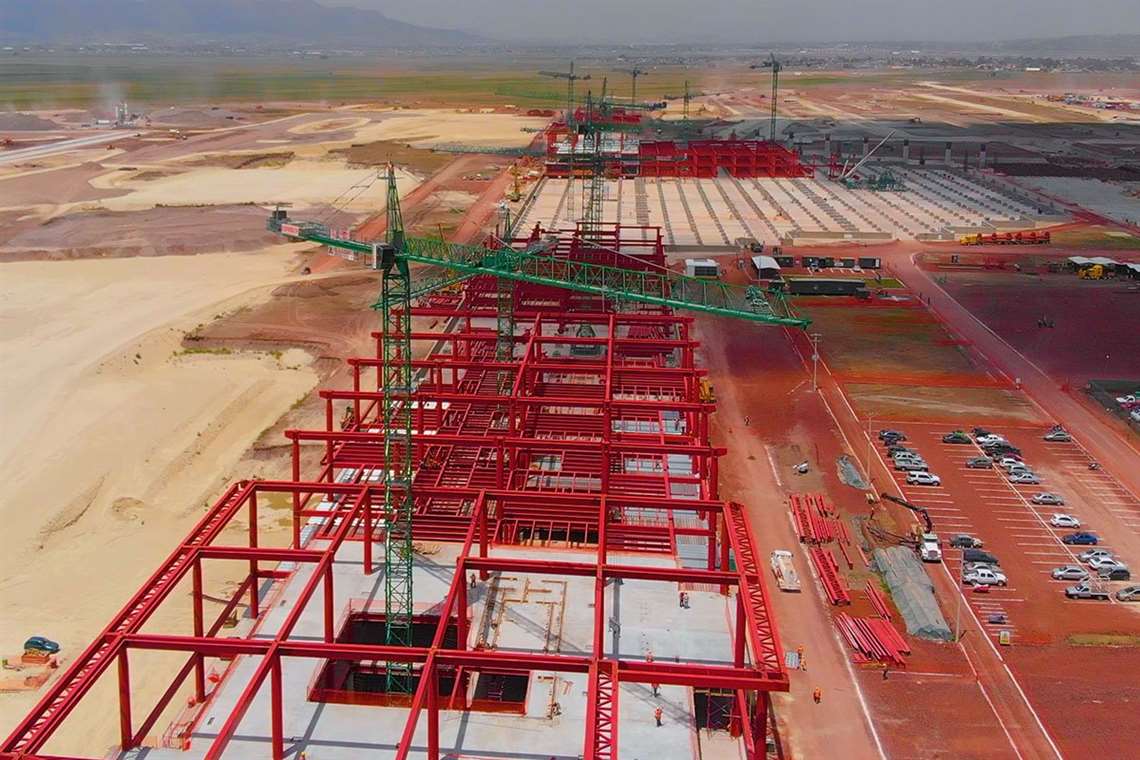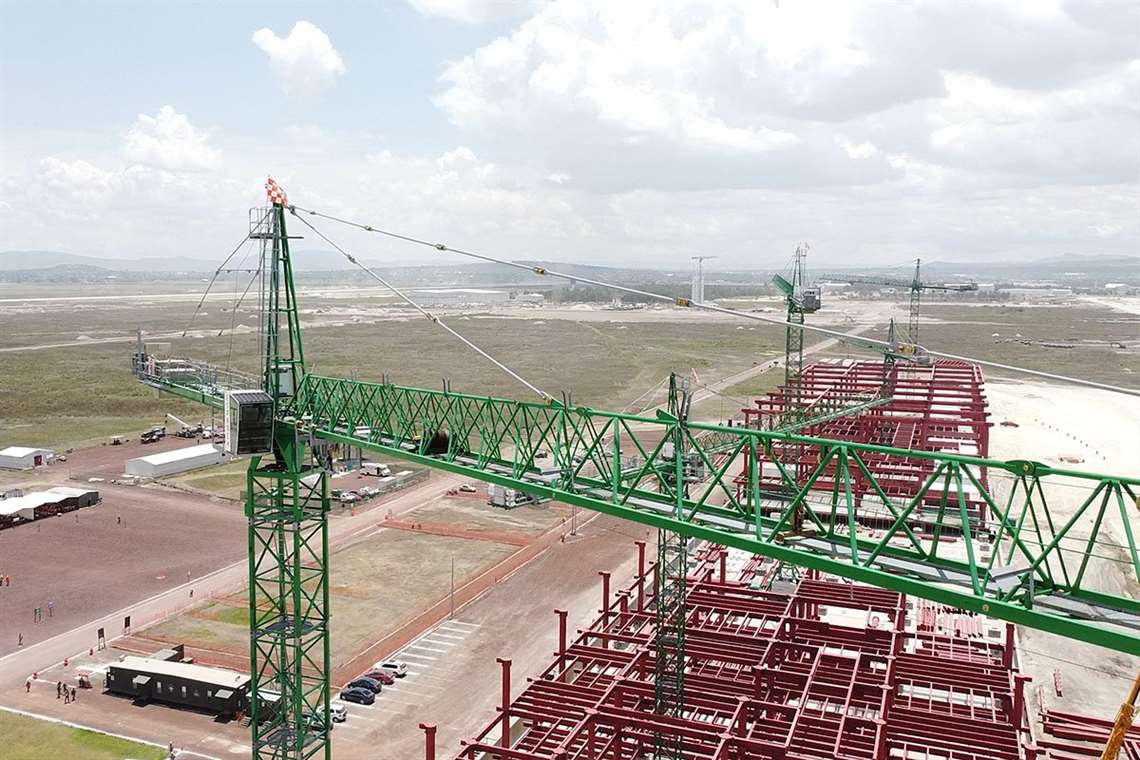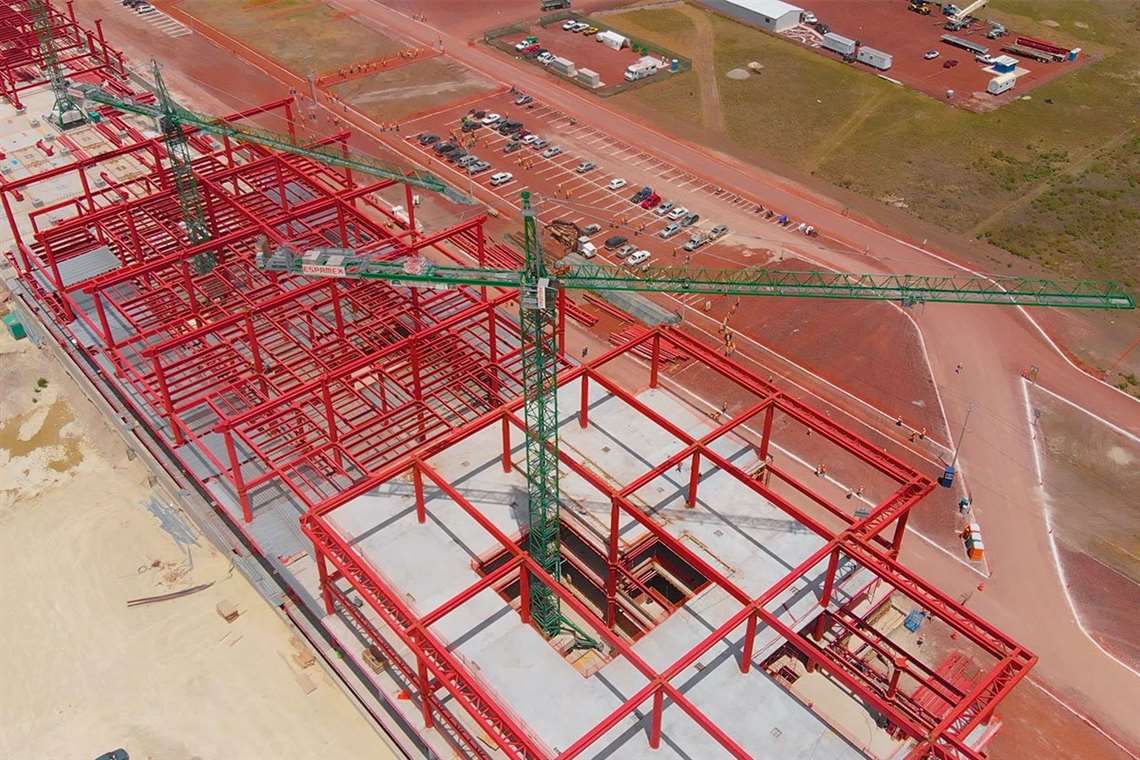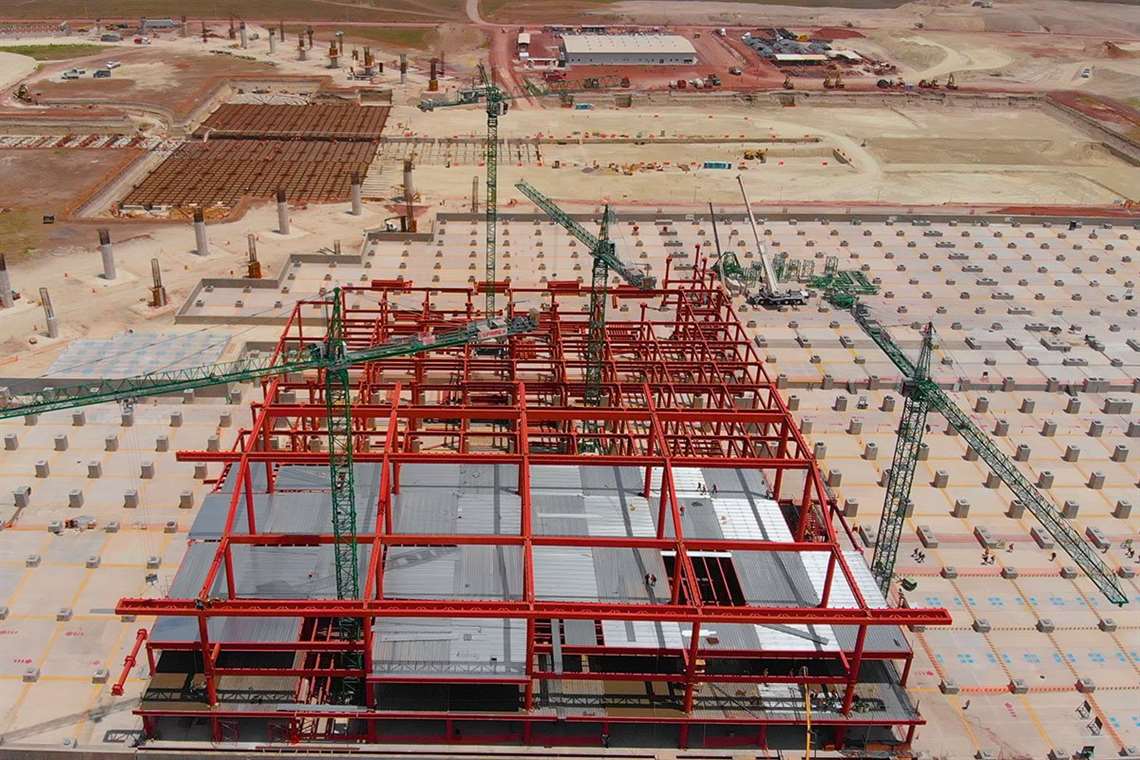 MORE ARTICLES FROM CONEXPO-CON/AGG 365 NEWS