US construction officials call for action on infrastructure
By Jenny LescohierNovember 10, 2020
Like everyone in the world this week, the construction industry has reacted to the results of the US presidential election naming Democratic Senator Joe Biden victorious over Republican incumbent Donald Trump. Industry officials expressed hope for much-needed progress and cooperation, particularly for the nation's aging infrastructure.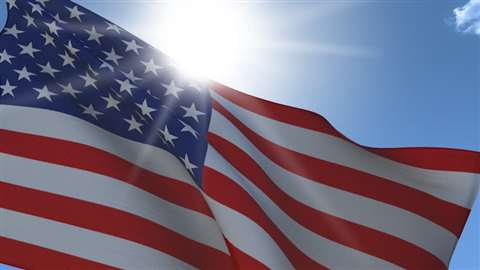 "We are ready to work with the incoming administration and Congress to help craft an agenda that is focused in rebuilding infrastructure and reviving the national economy," stated Stephen E. Sandherr, chief executive officer of Associated General Contractors of America (AGC).
"To that end, we are eager to work with the president-elect as he and his team fashion their promised infrastructure investment proposals. In addition, we look forward to working with federal officials to craft a new, long-term highway and transit law, enact liability reform that protects honest firms from frivolous coronavirus lawsuits and pass other tax and credit measures that will stimulate economic growth and demand for construction."
Sandherr also stressed a collective desire for less government control. "We are also ready to work with the incoming administration and Congress to ensure they understand that imposing needless new regulatory burdens and undermining the integrity of the current collective bargaining process in the construction industry will severely undermine efforts to revive our economy and efforts to expand career opportunities."
Dennis Slater, president of the Association of Equipment Manufacturers (AEM) expressed respect for the democratic process as well as hope for a bridging of political differences.
"The American people have spoken, and democracy has won," he stated. "It is now time to put aside our differences and work across the political spectrum to find common ground.
"While there will be sharp differences of opinion on how to best govern our country and solve our most pressing challenges, there will also be opportunities to come together to strengthen our country… This includes rebuilding our infrastructure, opening up more markets for international trade, and revitalising rural America."
Regarding the ravages of the global pandemic, offiials said they look forward to working with the Biden Administration to find solutions.
"Our country faces great challenges in the weeks and months ahead, and we look forward to working with all federal and state lawmakers to help defeat the Covid-19 pandemic and rebuild our economy," said Slater.
Portland Cement Association (PCA) President and CEO Mike Ireland agreed, stating, "By working together to invest in our nation's crumbling infrastructure, we can provide economic relief to the country while creating thousands of well-paying jobs."
MORE ARTICLES FROM CONEXPO-CON/AGG 365 NEWS