Volvo CE expands offering in emerging markets
By Leila SteedJanuary 05, 2021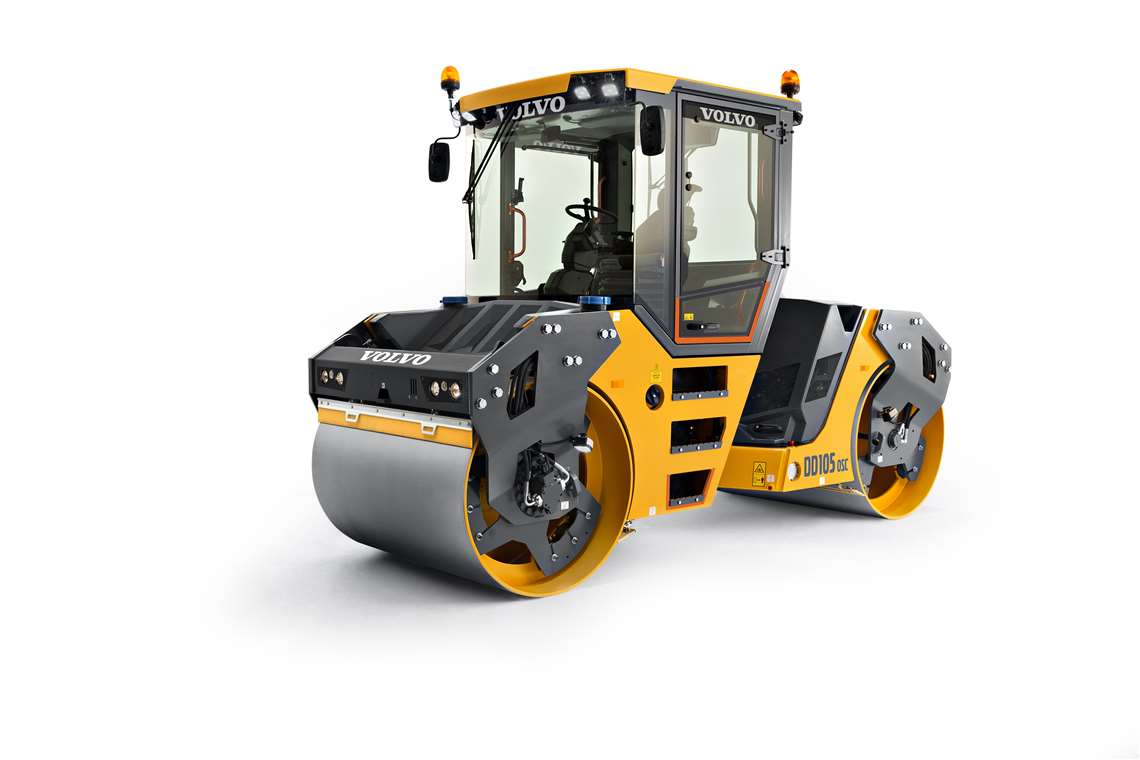 Manufacturer Volvo Construction Equipment (Volvo CE) has made its DD105 and oscillatory variant DD105 OSC asphalt compactors available to emerging markets.
The 10-tonne double drum compactors are fitted with a 1,680mm wide drum and are equipped with Tier 3/Stage IIIA engines and an Eco mode, which is said to cut fuel consumption by up to 30%.
While the cabs in both models include ergonomically positioned controls and a climate system to keep operators comfortable, a curved front glass panel and a padded floor contributes also help to reduce noise and vibrations within the cab. A fully adjustable operator stations also allow the cab to allow operators to see the edge of the asphalt, which is said to increase safety and rolling precision.
The DD105 and DD105 OSC also include an automatic water spraying system and for improved safety and precision tasks, the models' fully adjustable operator stations can rotate and slide to the side of the cab so that operators can see the edge of the asphalt.
MORE ARTICLES FROM CONEXPO-CON/AGG 365 NEWS