Wirtgen launches Tier 4 cold recycling mixing plant
By Leila SteedJanuary 28, 2021
New high capacity KMA 240(i) cold recycling model feaures Deutz TXD 6.1 L6 engine and produces 240 tons per hour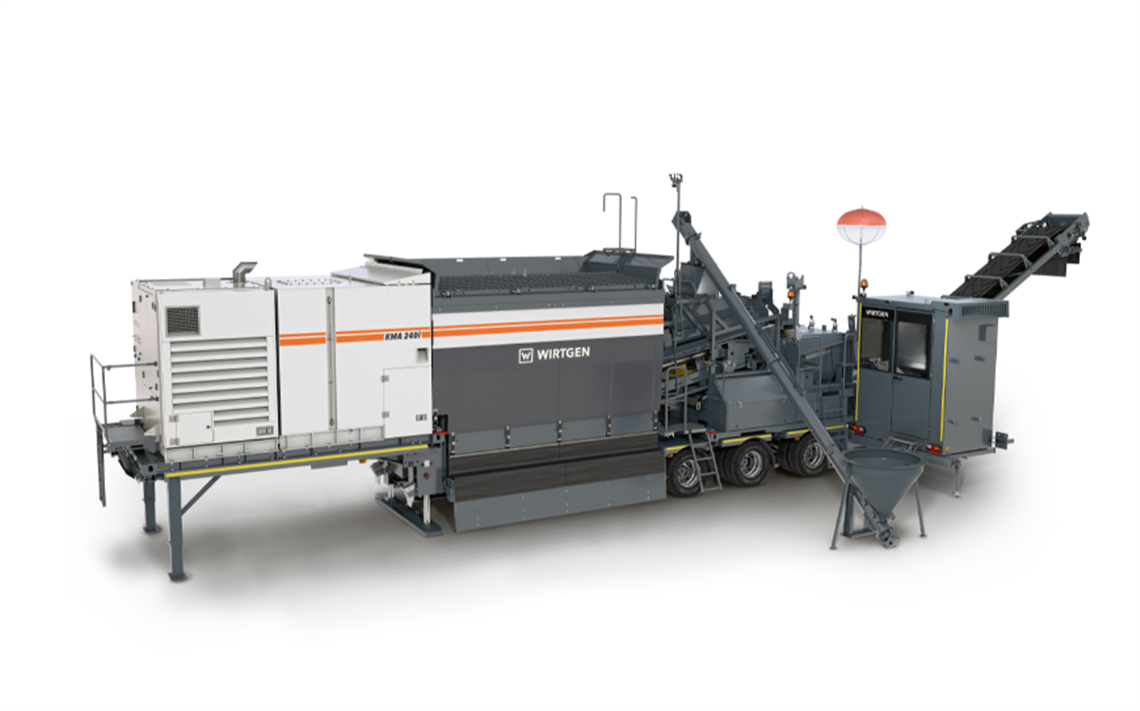 Road building equipment manufacturer Wirtgen Group has launched its new KMA 240(i) cold recycling mixing plant, equipped with a Stage V/Tier 4f engine for the European and U.S. markets.
The Germany-based company said its KMA 240(i) features a Deutz TXD 6.1 L6 engine, which offers lower fuel consumption than than its previous Stage 3a KMA 240 model.
Capable of producing 240 tons of mix material per hour, the low-noise model can be operated for up to two days on one tank of fuel and its low emission output means it can be used in urban areas.
According to Wirtgen, the KMA 240(i) is suitable for the construction of highways, roads, paths and industrial and parking areas. It can produce various types of bound base layers, including cement-treated bases (CTBs), roller-compacted concrete (RCC) and bituminous bound base layers with emulsion or foamed bitumen.
The manufacturer said, "Sections of a cement-treated or bituminous bound base layer with a working width of 4 meters and a paving thickness of 15 cm can be completed over a length of 1400 meters every day."
The machine is mounted on a flatbed semitrailer and includes its own engine unit, which allows users to move it to different sites where it can be quickly set up.
Larger than the company's Stage V KMA 220(i) machine, Wirtgen said the new model has a cement metering system with automatic self-calibration via static weighing and also offers improved mixing performance.
MORE ARTICLES FROM CONEXPO-CON/AGG 365 NEWS