Zoomlion sets working height record
By Euan YoudaleJanuary 10, 2021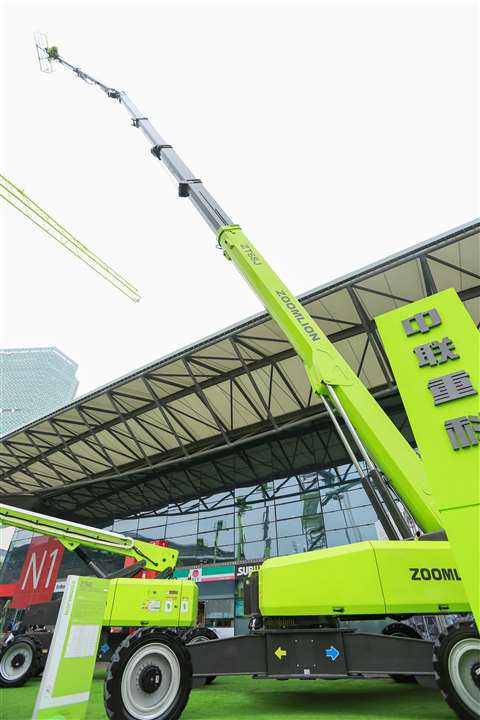 Zoomlion has launched the world's largest self propelled telecopic boom lift. 
The ZT68J was introduced at Bauma China last month, and boasts a 221-foot (67.5m) working height and a maximum outreach of up to 102-foot (31m). The model exceeds Snorkel's 2100SJ, in terms of working height, by around 5.5 feet (1.7m). Snorkel launched its range topper at ConExpo, in March this year. 
Zoomlion's ZT68J features a new outrigger extension system, incorporating hydraulic cylinders located on the inside of the outrigger, with three hinge points to allow extension and retraction. The jib is folded under the boom during transportation.
The boom has a polygonal design, instead of the traditional rectangular shape. Also, it uses just one cylinder to provide synchronised extension of the four-section boom for better efficiency. Maximum gradeability of the machine is up 40%, while ground clearance is up to 15.7 inches (400mm).
Zoomlion said it designed the boom to demonstrate its engineering and manufacturing capbilities. "With stringent testing, quality control and manufacturing, this model has now became a reality from the drawing board."
MORE ARTICLES FROM CONEXPO-CON/AGG 365 NEWS